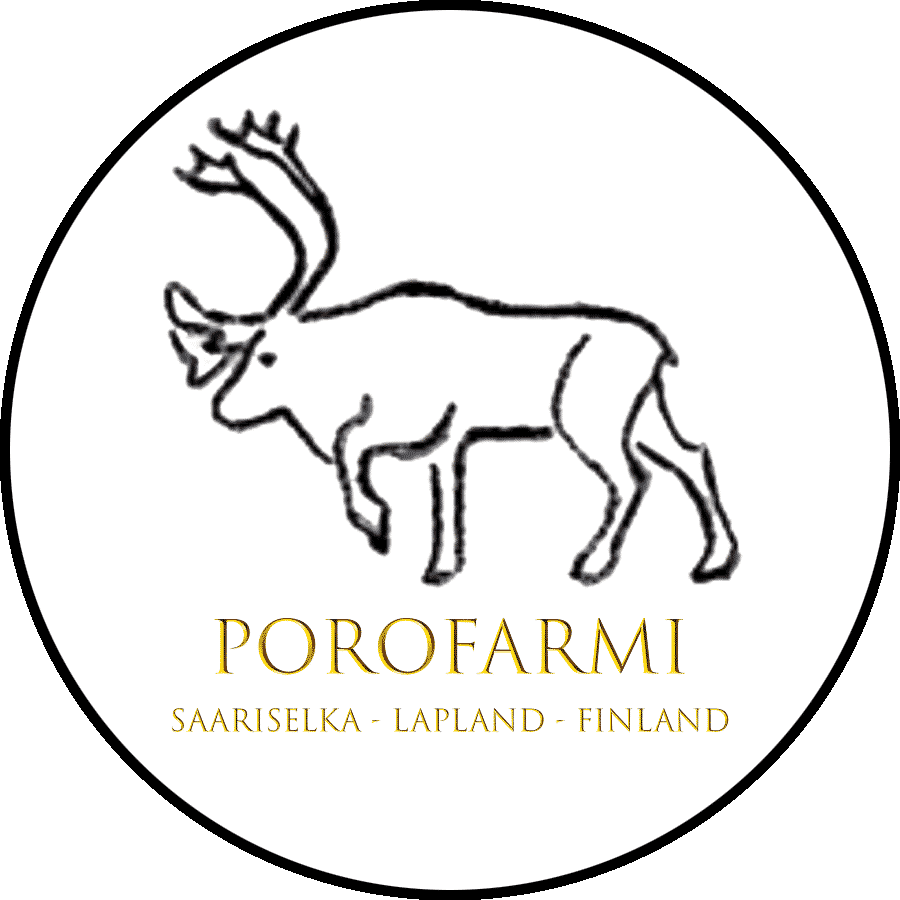 A family business close to Saariselkä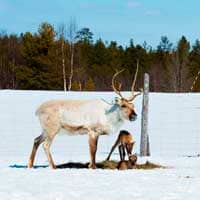 REINDEER
See and experience the most famous animals of Lapland at close range.
A family business close to Saariselkä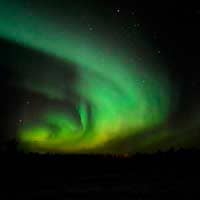 NORTHERN LIGHTS
Our reindeer farm is located far away from light pollution, so you can experience bright and spectacular northern lights.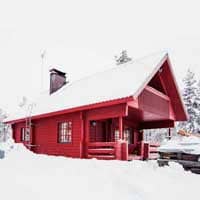 ACCOMMODATION
You will enjoy our comfortable cabins even for a longer visit.
INFORMATION RELATED TO THE COVID-19 PANDEMIC
It is safe to visit us also at these extraordinary times. We have improved our indoor hygiene and wear protective visors and gloves.
We hope you will wear protective masks during any transportation as well as when you are indoors. In addition, we ask that you observe the safety distance and use the available disinfectant to wash your hands.
We also want to ensure the safety of our reindeer, which is why at this time the visitors are not allowed to feed the reindeer themselves.
If you have any symptoms of COVID-19, please let us know as soon as possible in advance so we can refund your cancellation.
OUR STORY
Local reindeer herder Markku Nikodemus began his journey to reindeer husbandry by training reindeer for competitions. As tourism industry in Saariselkä region grew, he also wanted to raise sleigh reindeer for a more peaceful ride. And so in 1990, he founded a family business that continues to this day, led by Markku and his wife Satu. In 1996, at the request of customers, the reindeer were taken closer to Saariselkä to the family's summer place Riekkovaara. The number of reindeer has increased from the initial three to the current 25, but the Saariselkä Reindeer Farm still offers its guests a unique opportunity to get to know Lapland, reindeer and Sámi. Our farm has a traditionally built Lappish field, which includes the log main building, a Lappish hut, sauna by a small lake, outbuildings and a reindeer enclosure with reindeer.
On our farm you have the opportunity to experience the nature of Lapland through a reindeer safari, throw Lappish lasso, have some coffee and eat local traditional dishes. You will also hear interesting local knowledge about reindeer husbandry with decades of experience.
We will guide you in Finnish and
in English, for groups also
in German.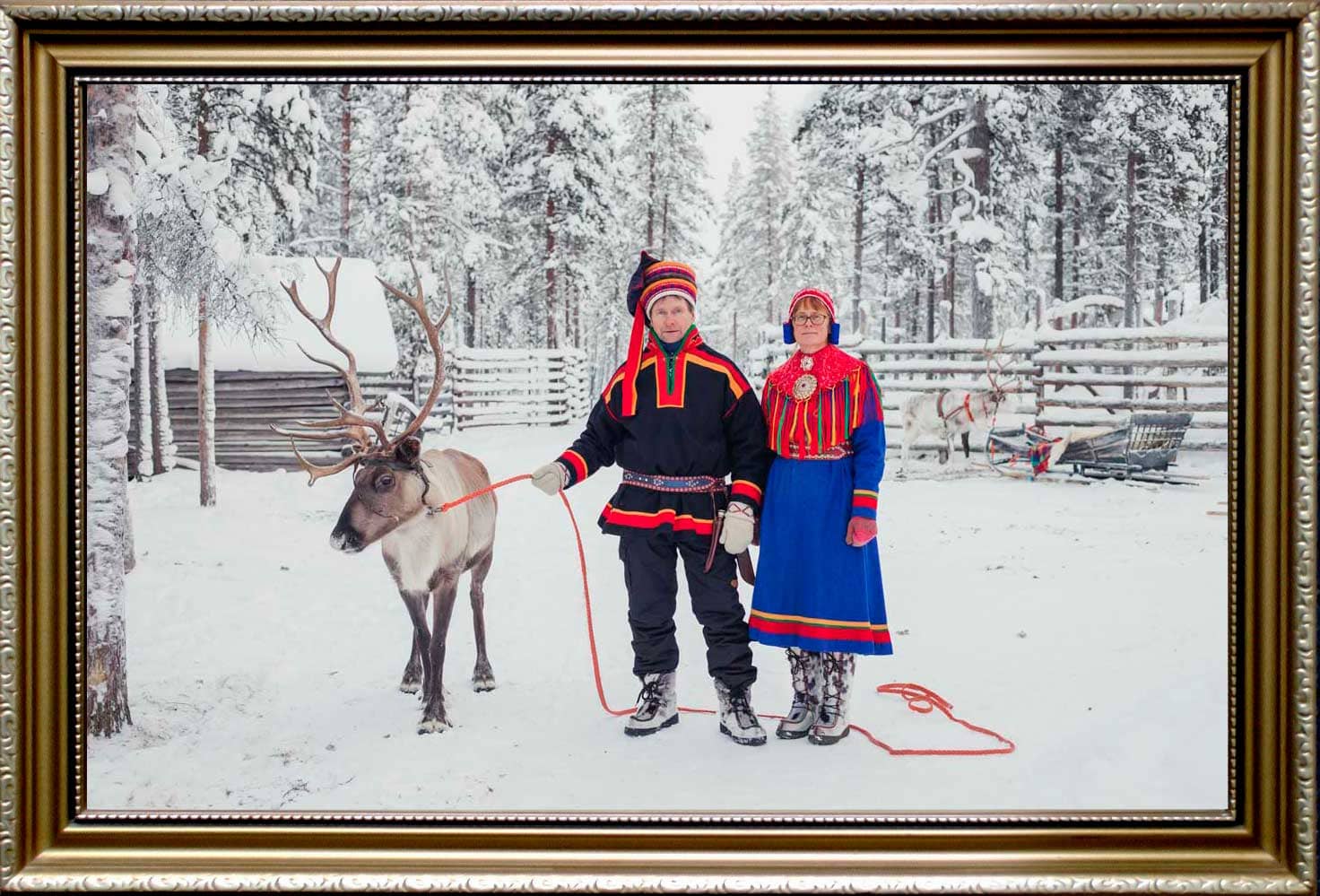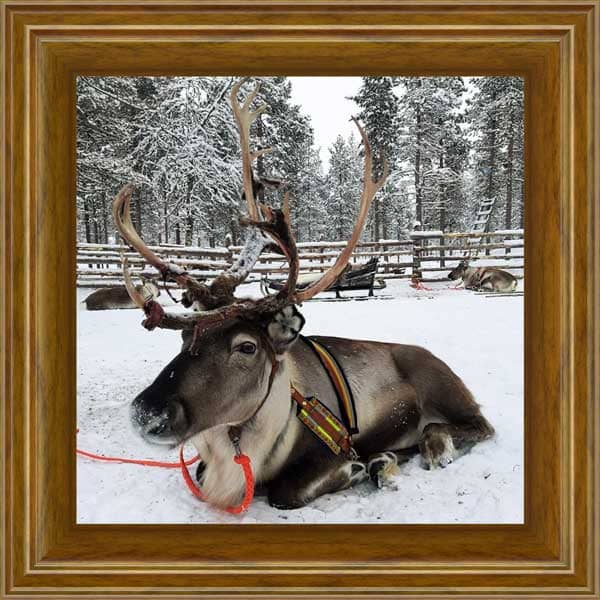 Reindeer
In Lapland, reindeer have always been an important part of the local way of life. Over time, reindeer husbandry has changed shape, but reindeer are still part of our language and mind in many different ways. We provide you with a special opportunity to get to know these unique animals and through them also the Lappish culture.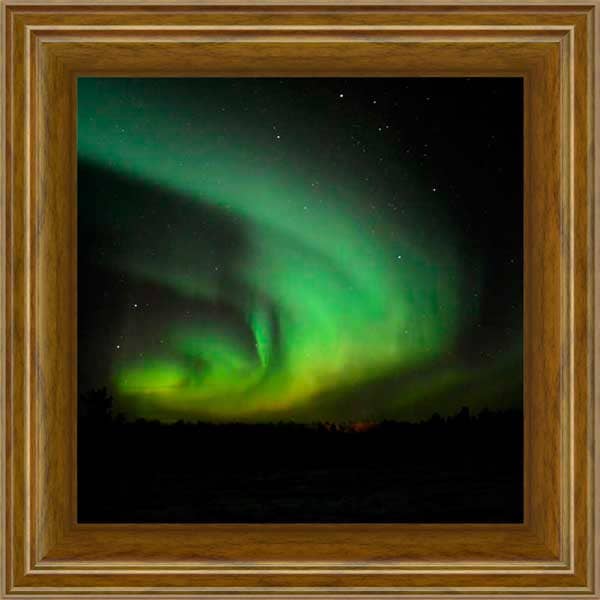 Northern Lights
Northern lights are the source of numerous myths and stories. When you see them dancing in the sky, you can understand why they have inspired storytellers sitting by campfires and aroused mystical imaginations in the minds of listeners through the centuries.
Northern lights do not only occur in winter but can be observed on dark nights at any time of the year. Autumn and spring in particular are good times to see the northern lights.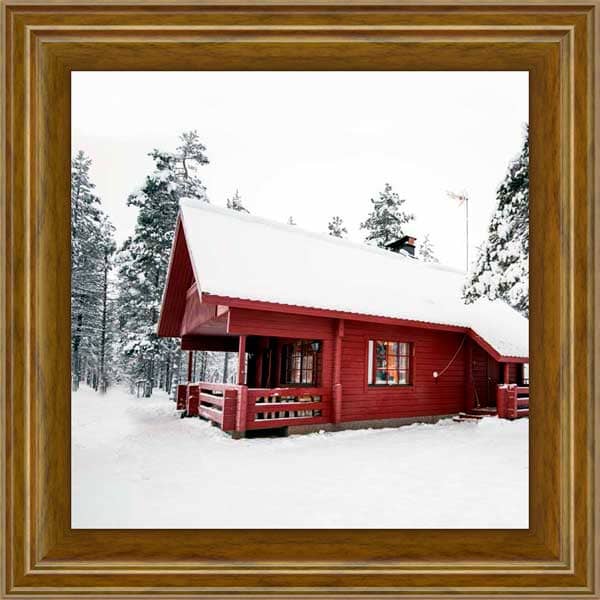 Accommodation
You can stay in our homely cabins in Purnumukka, an old Sámi village, where the barren beautiful Lappish nature offers great terrain for hiking, mountain biking, berry picking, fishing, hunting and cross-track skiing.
The distance to Tankavaara Gold Village and UKK National Park is only 7 km, and to Saariselkä Ski Resort 30 km.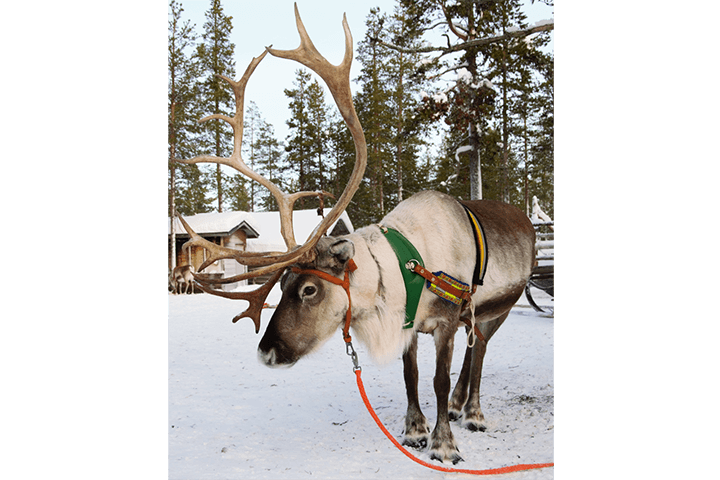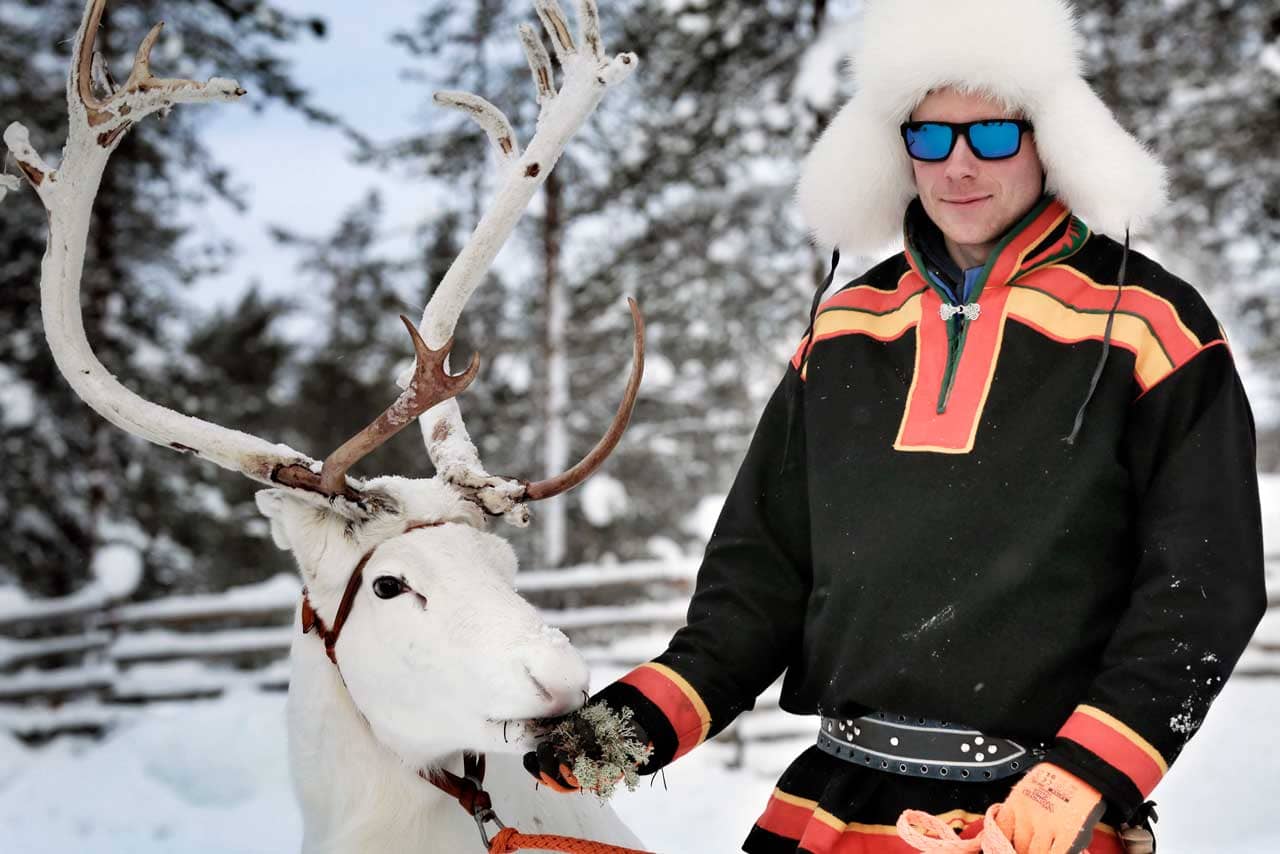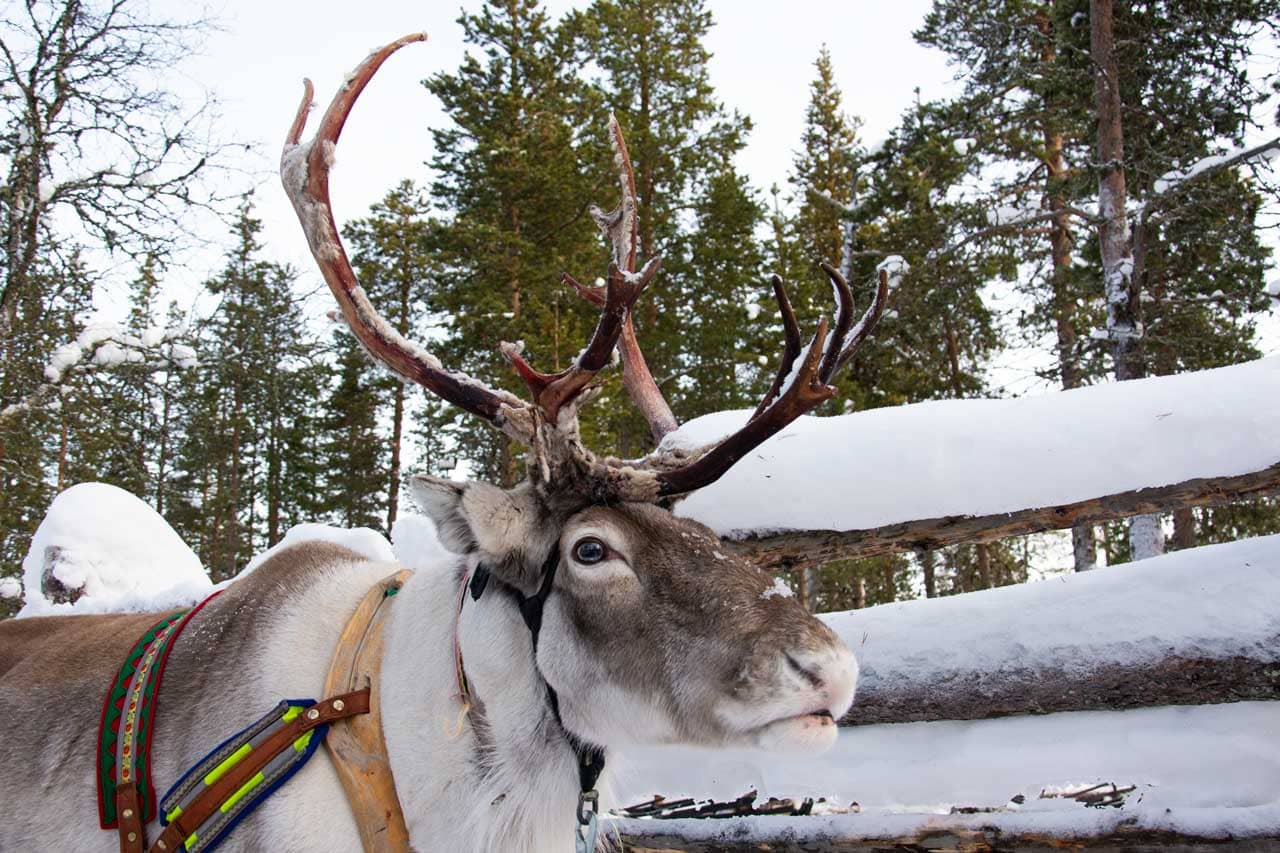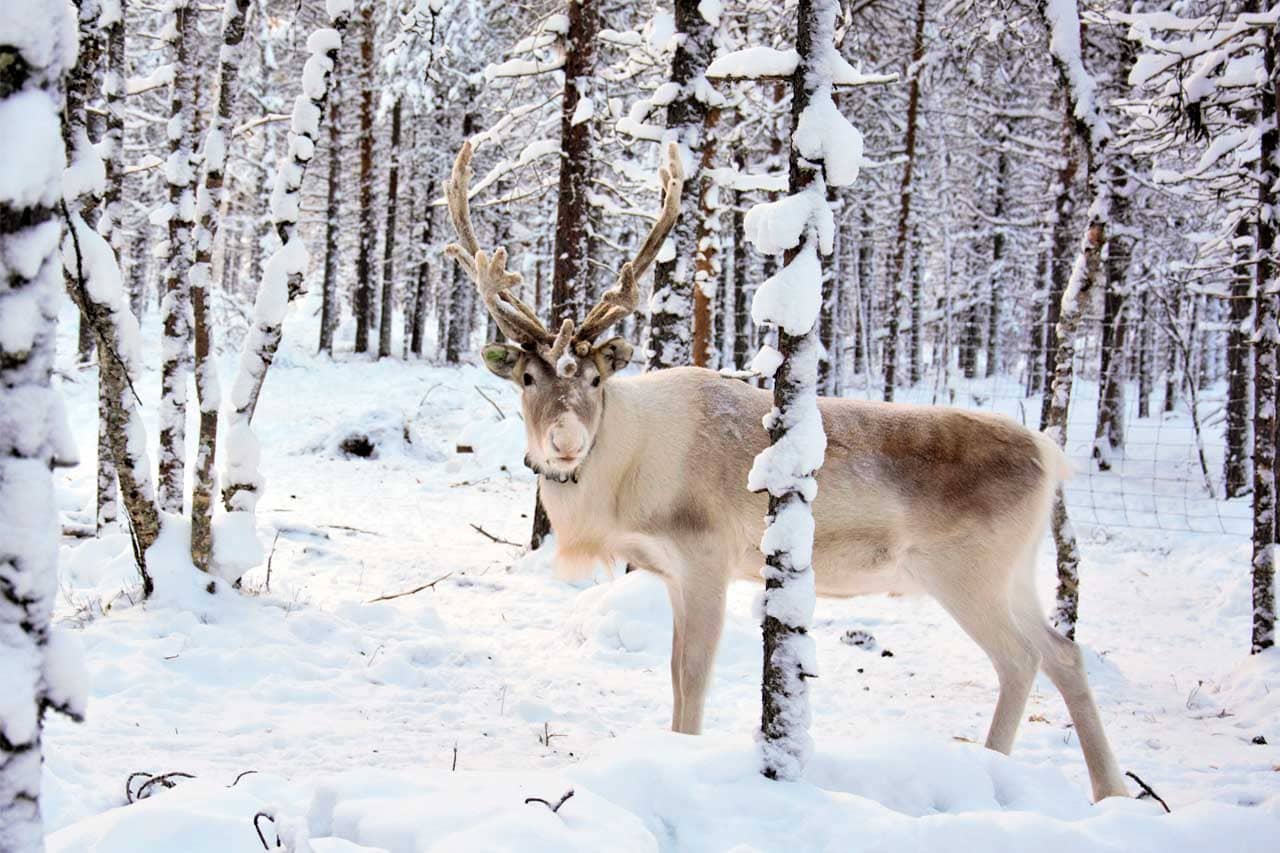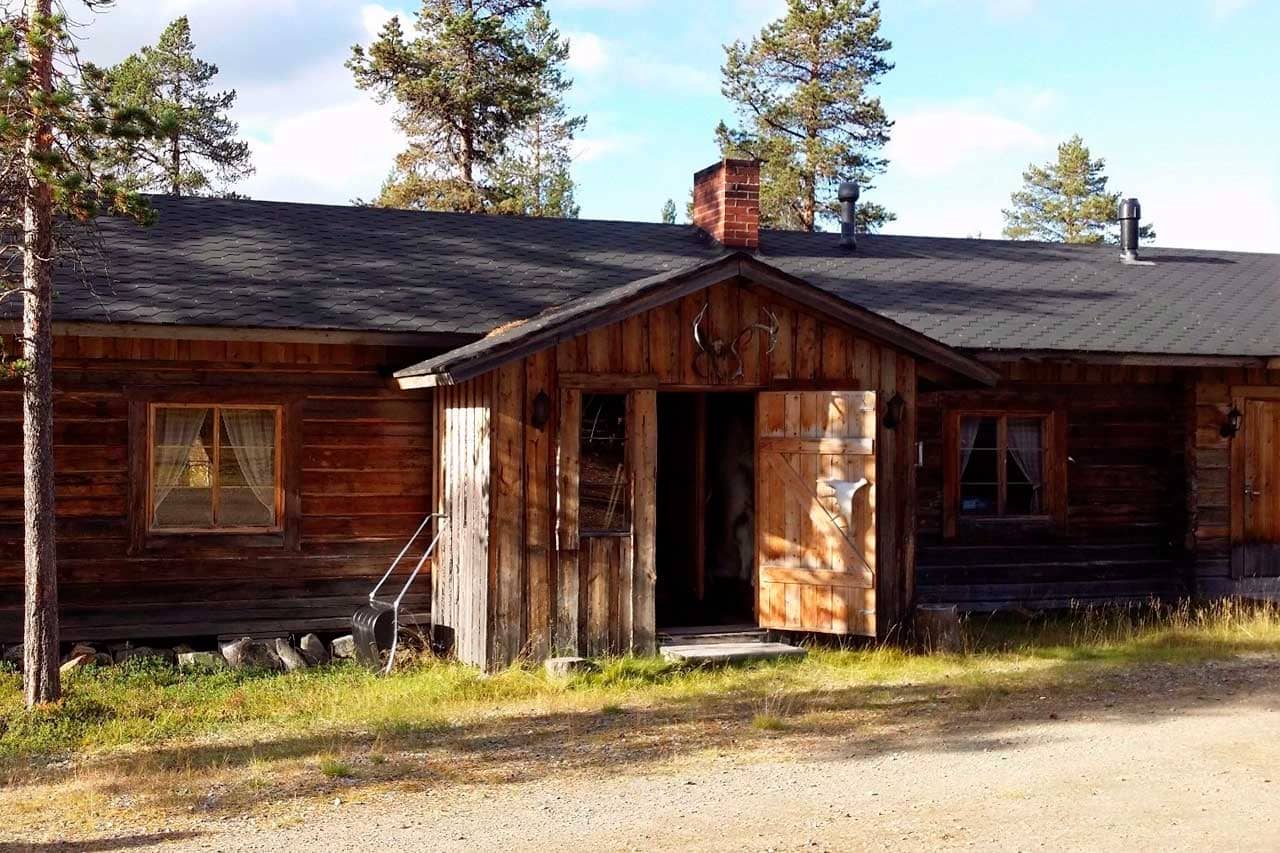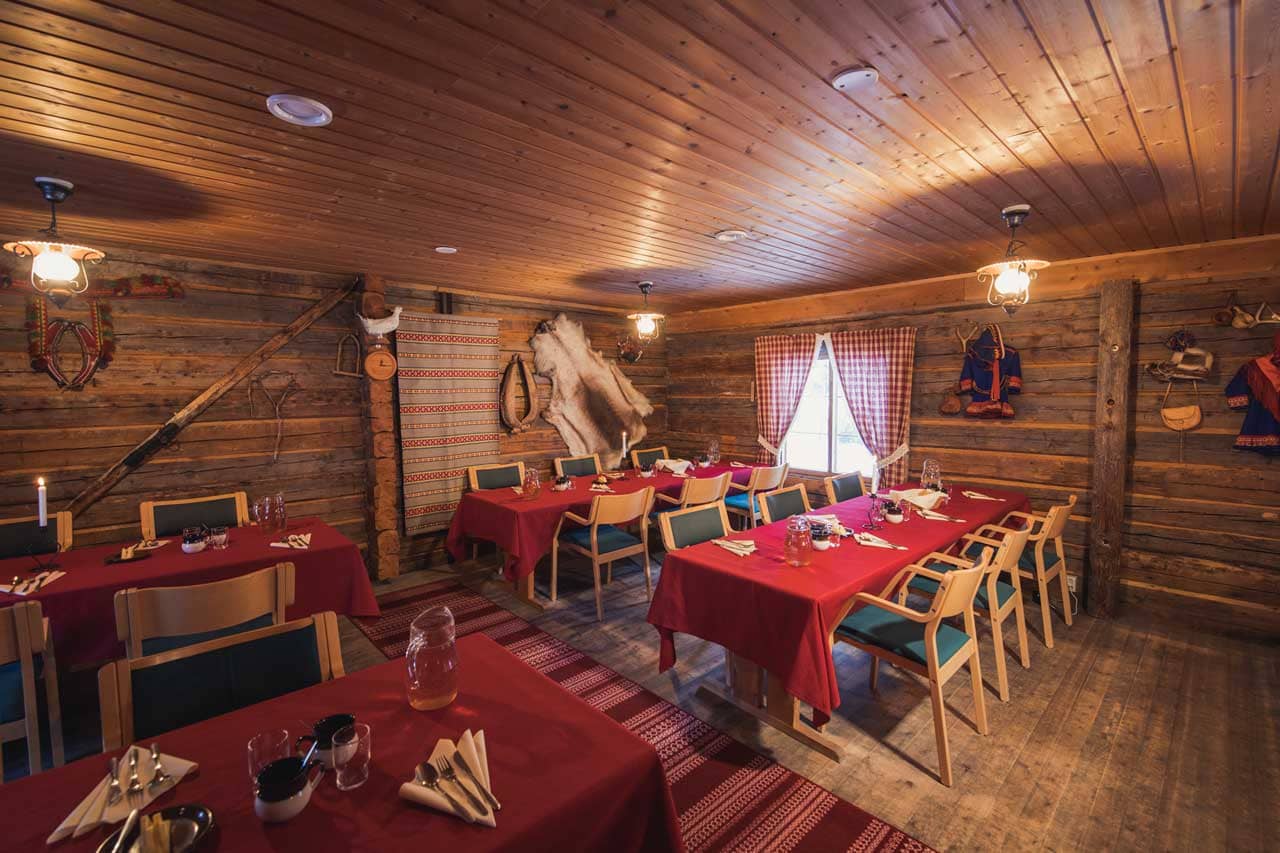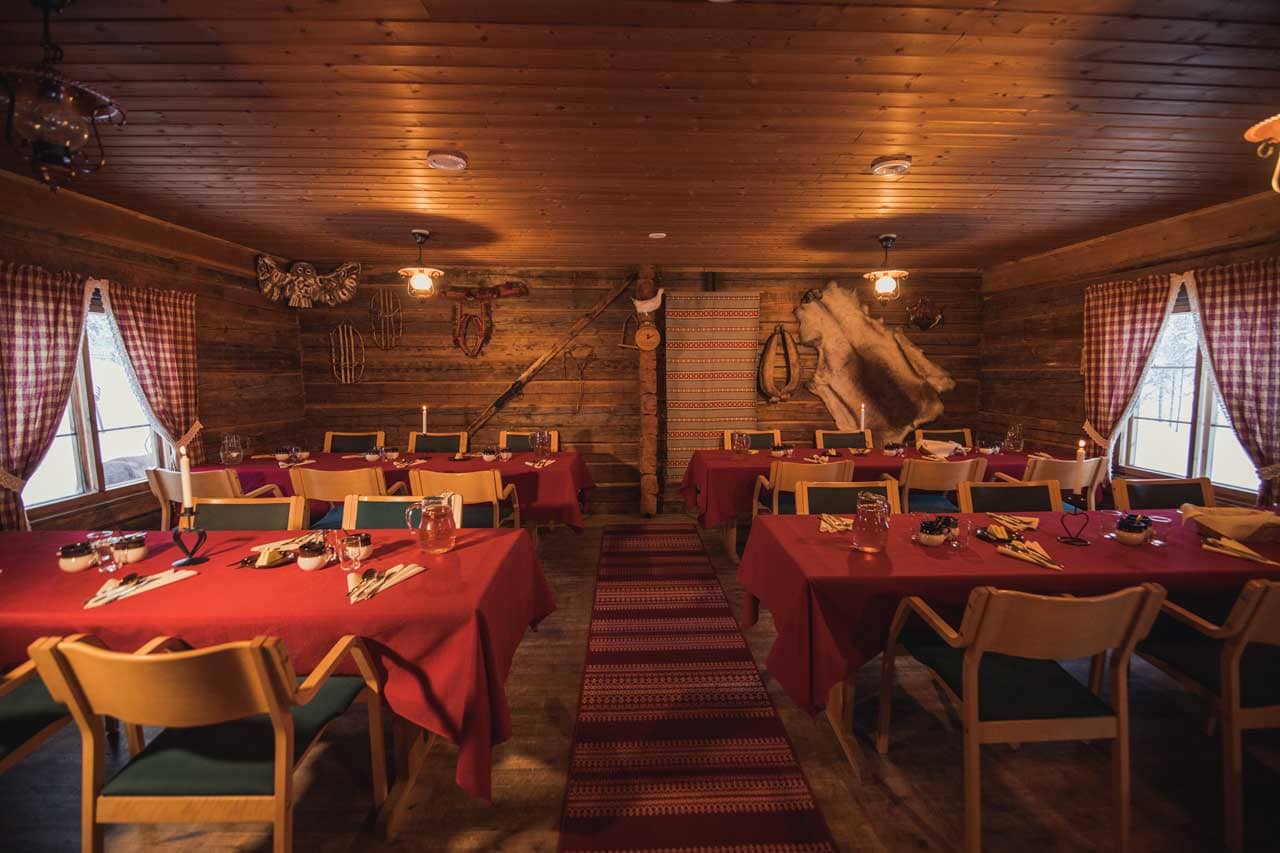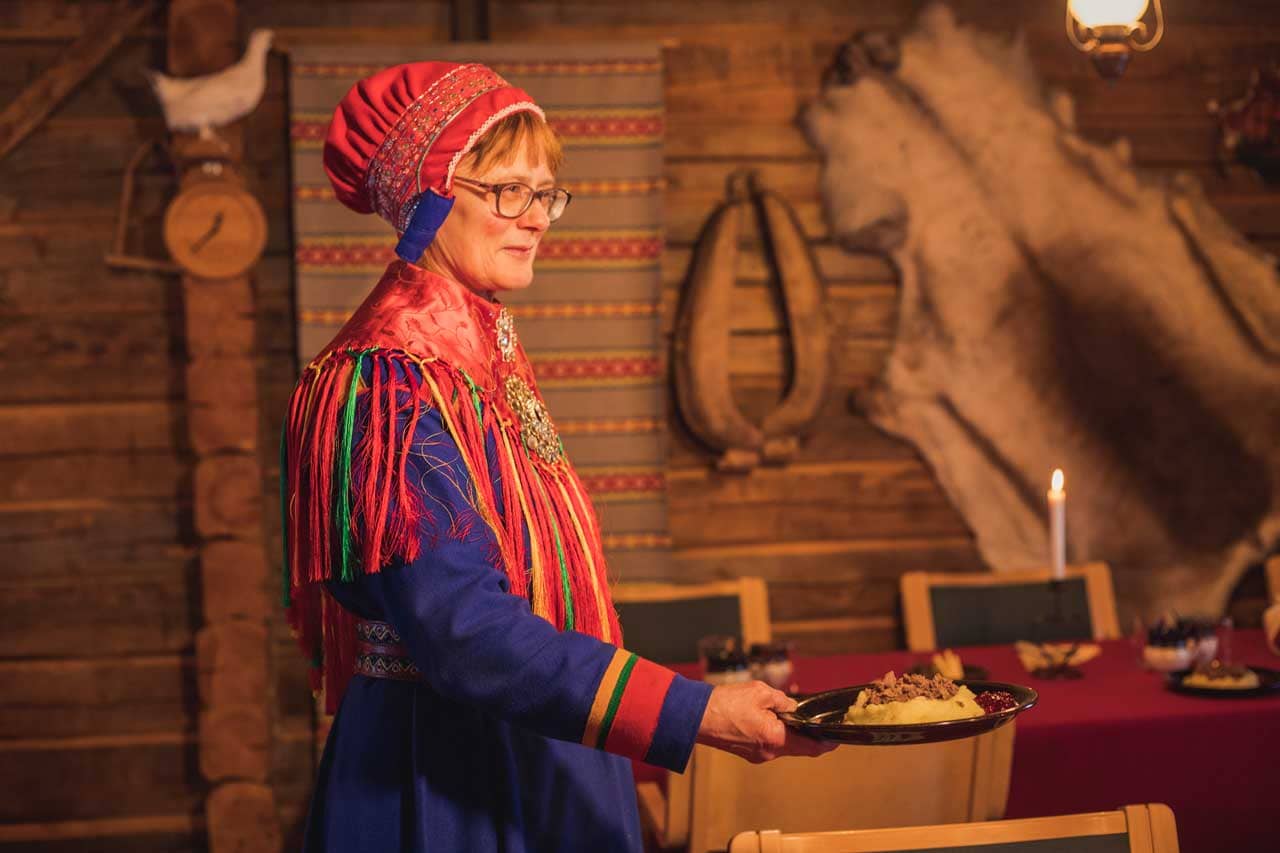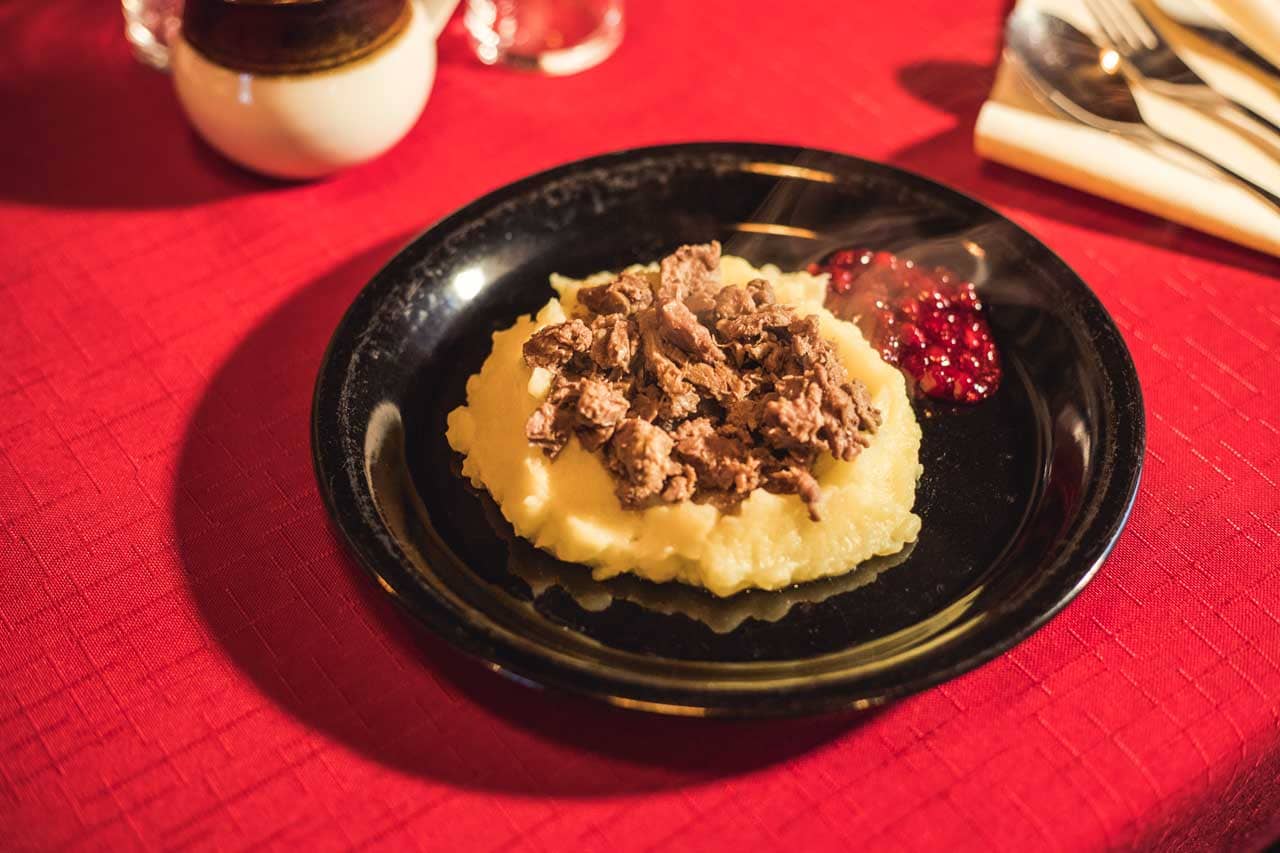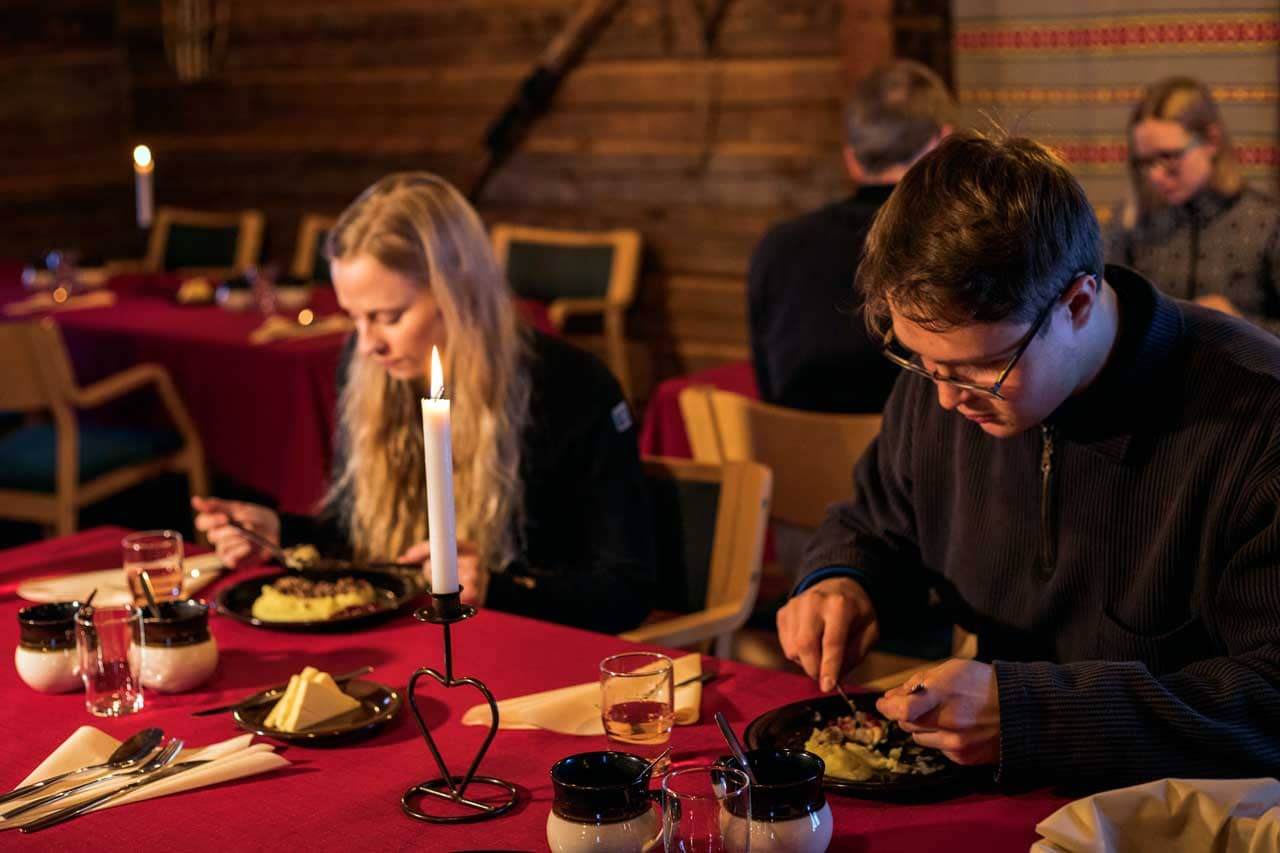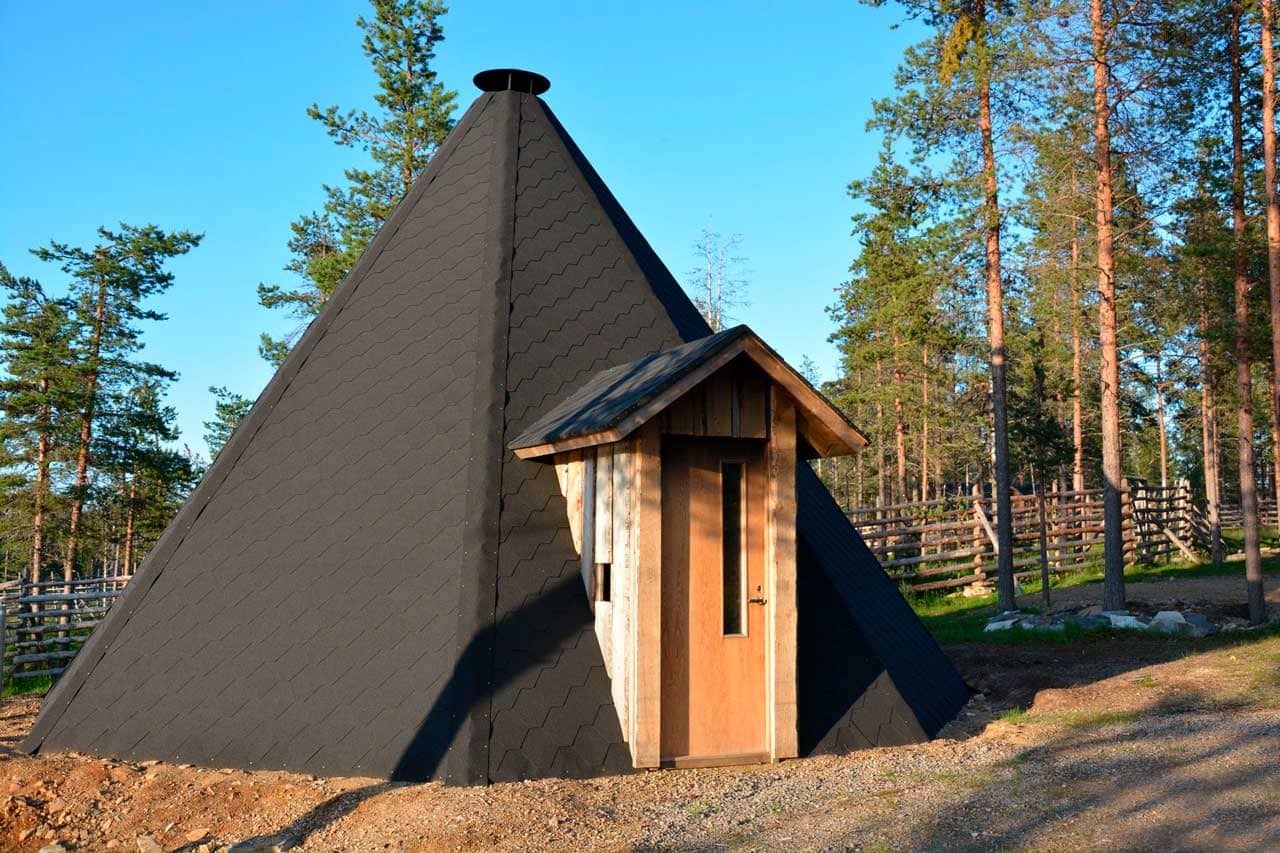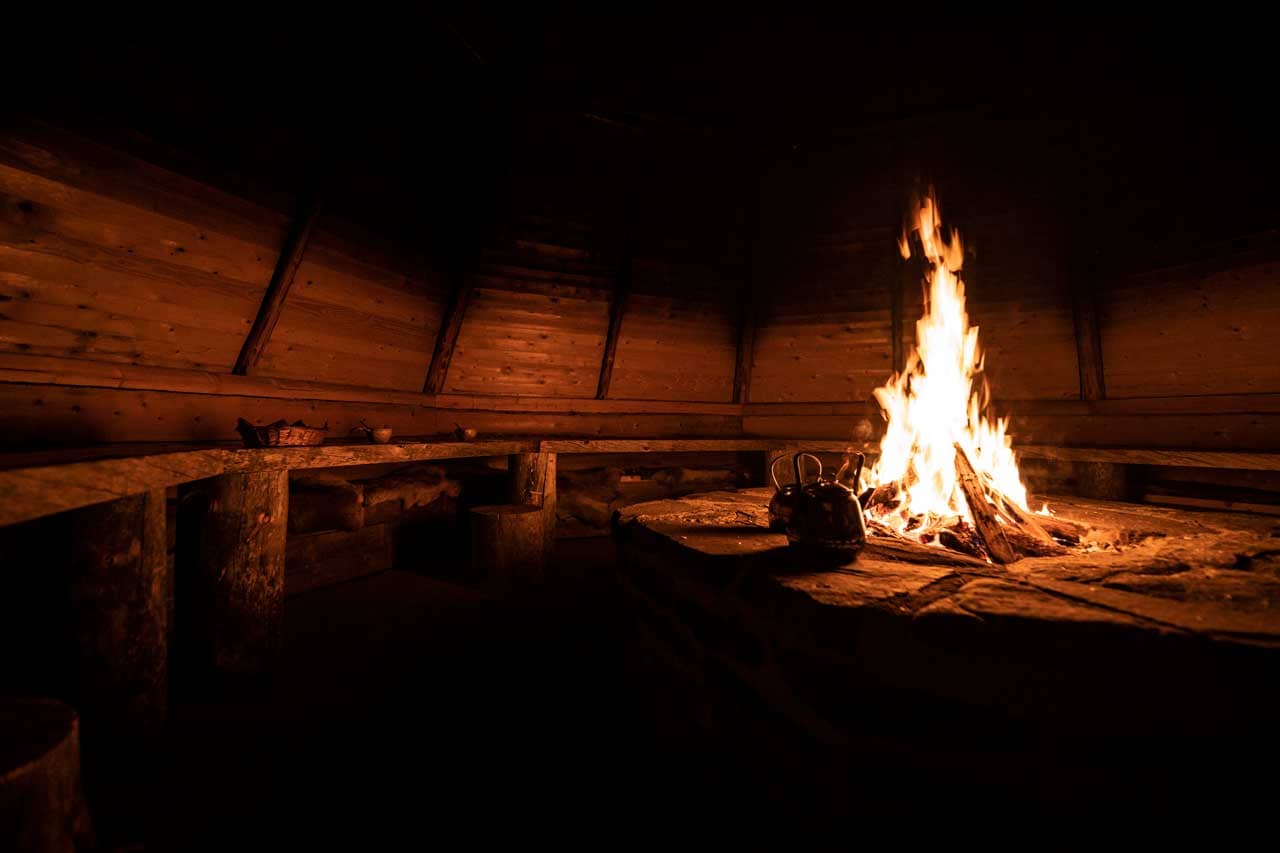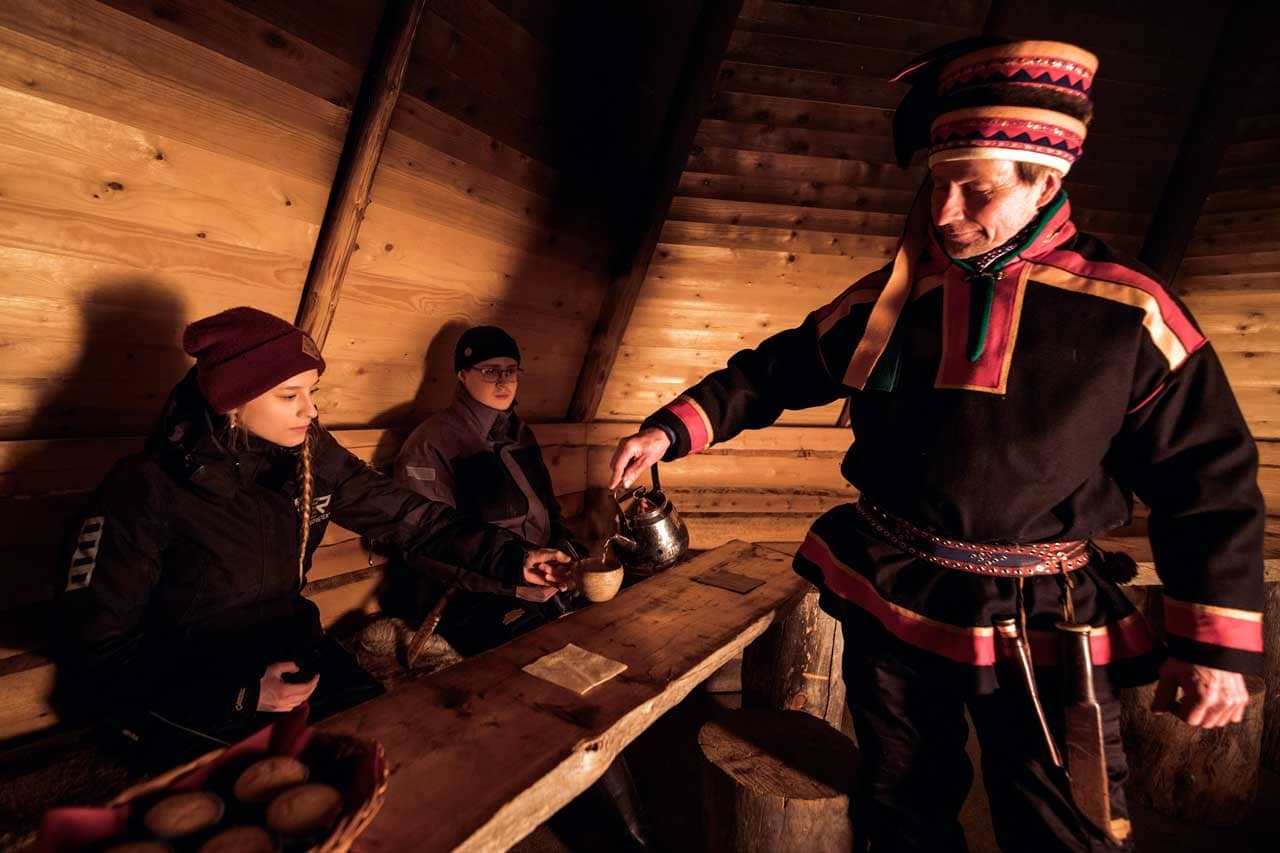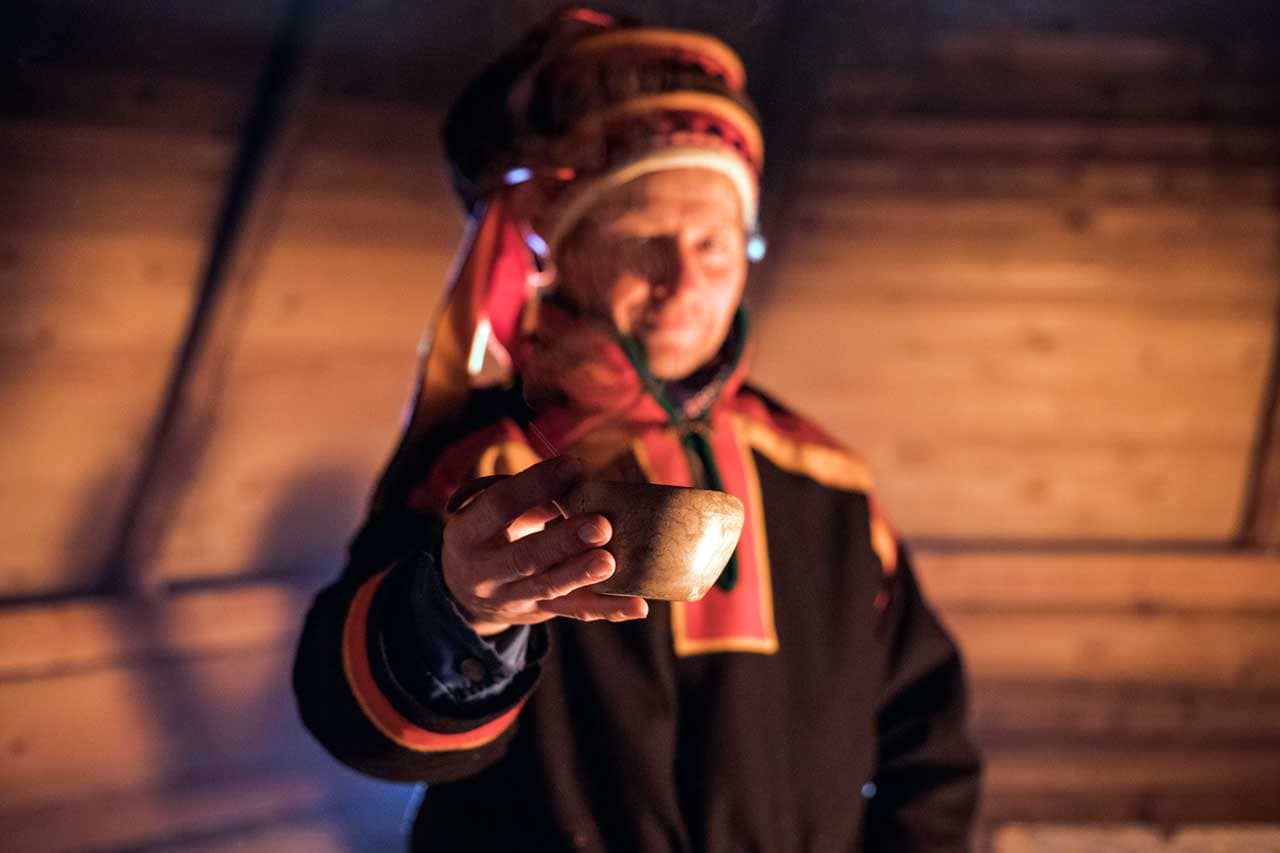 Watch a video on our reindeer farm